Basic Information:
Casting:
Brahma - Mriganka Chatterjee
Rama - Amrita Ghosh
Sita - Piyali Nandan
Grandpa - Bholanath Bhattacharya
Grandson - Tushit Chatterjee
Mahisasur - Arijit Dutta
&
Durga - Tanwi Bhattacharya
Dancers:
Amrita Ghosh
Krittika chatterjee
Madhumita Dutta
Aratrika Nandy
Piyali Nandan
Pallabi Banerjee
Lopamudra Banerjee
Ania Shagova
Mohul Chatterjee
Aradhya Halder
Rajanya Das
Special appearance - Aritrik Dutta
Trailers & Videos: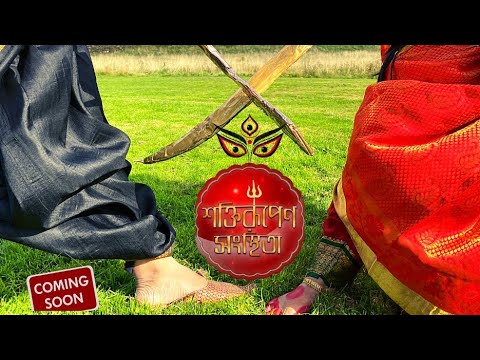 Description:
In the month where our land is full of shuili, and the skies are filled with white clouds, we welcome the goddess of power and strength. She, with her energy, demolishes the evil and leaves behind peace, happiness and positivity. A rendition to the Goddess through our performance!